IoT Technology for Developing Smart City
IoT is most commonly described as an ecosystem of technologies monitoring the status of physical objects, capturing meaningful data, and communicating that information through IP networks to software applications. Rapid urbanization and ineffective security measures are driving an increased demand for intelligent Security & Mobility solutions.
Technology, particularly the Internet of Things (IoT), is a critical enabler of smart city progress and meeting the feasible requirements of energy expertise, better security, and satisfaction. The concept is based on connected technology that has connected 'things' communicating 'live' information with each other, using sensors.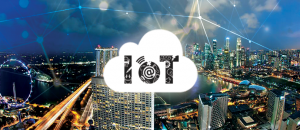 IoT is one such technology that has gained recognition for enabling the fulfillment of sustainability goals. The seamless connectivity between things is the best way to conserve resources. IoT is playing a crucial part in keeping cities moving, with innovations such as environmental monitoring systems and connected parking technologies, as well as fleet management, e-mobility, and intermodal transportation solutions.
Smart cities and connected technologies can be used for a better, more efficient way of life with the advancement of IoT technology. The advanced Internet use would result in developing a device to device relationship, apart from the user device relationship.
In coming next five years, we can see smart cities evolving steadily. There is increasing awareness of the benefits that smart cities can bring, including their ability to help meet and initiate greater city development. And we expect this awareness and dynamism to grow on a high scale. However, the vast amounts of data that the IoT will require into order for them to become a widespread reality will entail the extensive implementation of 5th Generation (5G) networking.