Integrity, Excellence, Innovation, Temperament, Passion, And Best Practices
We appreciate your interest in knowing more about us. Dynakode is a technology driven company in the domain of Location Based Services and Real Time Location Systems. There's an old saying in real estate – homes are valued by location, location, and location. Like homes, everything has something to do with a location be it consumer product (where to buy), service (where to find), security (track to a location), interest (places of interest), real time updates (news on or around location).
Location has always placed a very prominent role in marketing a product, launching a service and especially for the industries such as Tourism, Real Estate, Hospitality, Current news, Transport and Logistics, to realize their objectives and goals.
The Location technology when combined with sensors, and data channels, enables any asset to communicate and connect with other assets and provide information that is valuable and derives impactful measures to optimize your business. That is what makes it a truly internet of things (IoT).
Dynakode takes pride in creating solutions that improves efficiency, reduces any friction in flow of information, provides analytics on the collected information, and almost all in Real Time.
The team of Programming Ninjas, Database Gurus, Network experts, and dedicated Product development team enables Dynakode to deliver quality end products ahead of time.
Mission Statement
Combining leading-edge business strategy and IT knowledge, to develop efficient and effective solutions that enhances, improves and enable the business operations to effectively utilize both movable and stationary assets.
Our Vision
Our vision is to provide the most effective technology solution to our Clients, Partners and Associates that reduces every friction in flow of information and provides action-able data for Growth.
Philosophy
Dynakode Technology P Limited has always maintained highest ethical standards in its relationships with internal and external teams. The result has been long lasting, trusted, and strong associations across the industry.
At Dynakode, we extend equal opportunity to every member of its team to perform, deliver and grow. Driven by urgency to remain competitive, value driven, and deliver most suitable problem solving solution is the success mantra for Dynakode.
Values
Service
We take pride in our proactivity and our high SLAs.

Ethics
We're driven by ethical behavior in business.

Respect
We respect all stakeholders for every bit of contribution.

Integrity
It's a core part of who we are and what we do.

Excellence
We're known to develop best practices in our industry.

Stewardship
We leave things better than they were.
We work with some of the best technology, management and ecommerce partners. We take pride in our partnerships and alliances. We work with the likes of Microsoft, TomTom, E2EE, Snapdeal, Amazon, PayTM and others.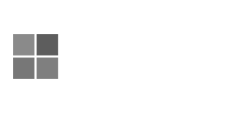 A young, dynamic, growing company with lots of ideas and fire in our bellies! We are go getters, who work and party equally hard. We're people with a mission, a passion and a drive to make dreams come true! Come Join Us !