Integrity, Excellence, Innovation, Temperament, Passion & Best Practices
At Dynakode, we take pride in our people. Our people have proven expertise in cross-functional, inter-domain solutioning. They have deep insights in both technology and strategy. They understand your specific challenges and innovate solutions to address them. We're known to develop best practices in the industry.
Mission Statement
Combining leading-edge business strategy and IT knowledge, to develop efficient and effective solutions that enhances, improves and enable the business operations to effectively utilize the assets movable and stationary both.
Our Vision
We envision a safer world with the enhanced ability to track your assets and protect your loved ones. Our professionals focus on delivery and faith in ethical best practices.
Philosophy
We cherish our values and our business ethics.
Values

Service
We take pride in our proactivity and our high SLAs.

Ethics
We're driven by ethical behavior in business.

Respect
We respect all stakeholders for every bit of contribution.

Integrity
It's a core part of who we are and what we do.

Excellence
We're known to develop best practices in our industry.

Stewardship
We leave things better than they were.
We work with some of the best technology, management and ecommerce partners. We take pride in our partnerships and alliances. We work with the likes of Microsoft, TomTom, E2EE, Snapdeal, Amazon, PayTM and others.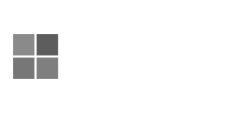 A young, dynamic, growing company with lots of ideas and fire in our bellies! We are go getters, who work and party equally hard. We're people with a mission, a passion and a drive to make dreams come true! Come Join Us !