GPS Vehicle Tracking & Fleet Management Solutions
Dynakode is a leading location based service provider. We design and develop innovative & smarter solutions for GPS vehicle tracking, fleet management solutions, RFID technology, and Asset management. We enable Machine-to-Machine and Enterprise Mobility solutions and platform to power the Internet of Things (IoT).
We develop solutions for different business units; Enterprises, Government, Consumers, and Telematics. Our solutions are useful for small to large businesses for tracking vehicles, fuel monitoring, increase fleet efficiency and asset tracking. We use our expertise in Real–time Location / GPS and RFID technology and help you to capture data that really matters! We offer user-friendly web/ mobile interface and solutions that make it easy for people to keep moving towards their goals.
Our Asset Tracking Services (Activus) help you get real-time location information of your valuable business assets, on and off-site consignments. With our reliable services, you can focus on your core business requirements and be well on the journey of increased productivity and profitability.
Mission Statement
Dynakode missions to provide the most easy-to-use, reliable and comprehensive solution in the GPS vehicle tracking and fleet tracking industry.
Our Vision
We envision a safer world with the enhanced ability to track your vehicles, assets and protect your loved ones.
Philosophy
We cherish our values and our business ethics.
Values

Service
We take pride in our proactivity and our high SLAs.

Ethics
We're driven by ethical behavior in business.

Respect
We respect all stakeholders for every bit of contribution.

Integrity
It's a core part of who we are and what we do.

Excellence
We're known to develop best practices in our industry.

Stewardship
We leave things better than they were.
We work with some of the best technology, management and ecommerce partners. We take pride in our partnerships and alliances. We work with the likes of Microsoft, TomTom, E2EE, Snapdeal, Amazon, PayTM and others.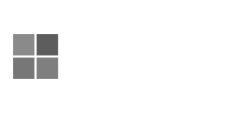 A young, dynamic, growing company with lots of ideas and fire in our bellies! We are go getters, who work and party equally hard. We're people with a mission, a passion and a drive to make dreams come true! Come Join Us !