Unified Payments – Facilitating Cashless India
Retail industry is one of the major stakeholder in Indian economy, with share of upto 14% to 15% of its GDP. The recent estimates suggested it to be among the top  five retail markets in world by economic value. USD 450 billion market for a population of 1.2 billion people. Other government estimates suggested that 95% of transactions were conducted in cash, while 90% of merchants are unable to accept any other form of payment.
A challenge, well posed, towards the cash less society. The famous India Demonetization, as rightly put by Finance Minister Arun Jaitley "watershed moment in the history of Indian economy", gave digital payments a much needed jump start.
Here comes a need to provide a platform that is easy to use, quick to adapt, safe, secure and works in a unified way. Hence, conceptualized by National Payments Corporation of India (NPCI) a Unified Payments Interface (UPI) was brought in. The banks were asked to implement and roll out the solution for customers and make online payment acceptance simplified.
Dynakode with its team of engineers, software ninzas and database gurus gathered itself, and created a development strategy for implementation, and integration of UPI for the merchants of India. A team was placed under leadership of one of the largest banks in India. With the right infrastructure, support and leadership provided by the Bank, team Dynakode delivered a product that would drive only cash driven economy to a more progressive cash-less economy.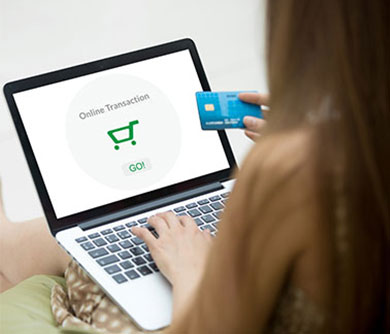 The application covered the following –
Financial Transactions Processes supported by UPI application:Pay Request: A Pay Request is a transaction where the initiating customer is pushing funds to the intended beneficiary. Payment Addresses include Mobile Number & MMID, Account Number & IFSC and Virtual IDCollect Request: A Collect Request is a transaction where the customer is pulling funds from the intended remitter by using Virtual ID.
Non-Financial Transactions: UPI support following types of non-financial transactions on any PSP App viz.

Mobile Banking Registration*
Generate One Time Password (OTP)
Set/Change PIN
Check Transaction Status
Raise Dispute/Raise query
UPI can be accessed on all platforms viz. Android / iOS.
Merchants are being provided a complete support in integration of UPI payments on their websites / applications. Dynakode team developed the UPI SDK and provided technical support to merchants to achieve the integration quickly. The product has become one of the most used payment modes other than the debit/credit cards. The journey to cash-less economy, jump started by demonetization, is on a fast pace now
The volume of UPI transaction is on rise at the fastest rate ever. As per the representative data released by the Reserve Bank of India (RBI), the aggregate value of UPI transactions in September 2017 stood at at Rs 5,325 crore, 28% higher than the month before.